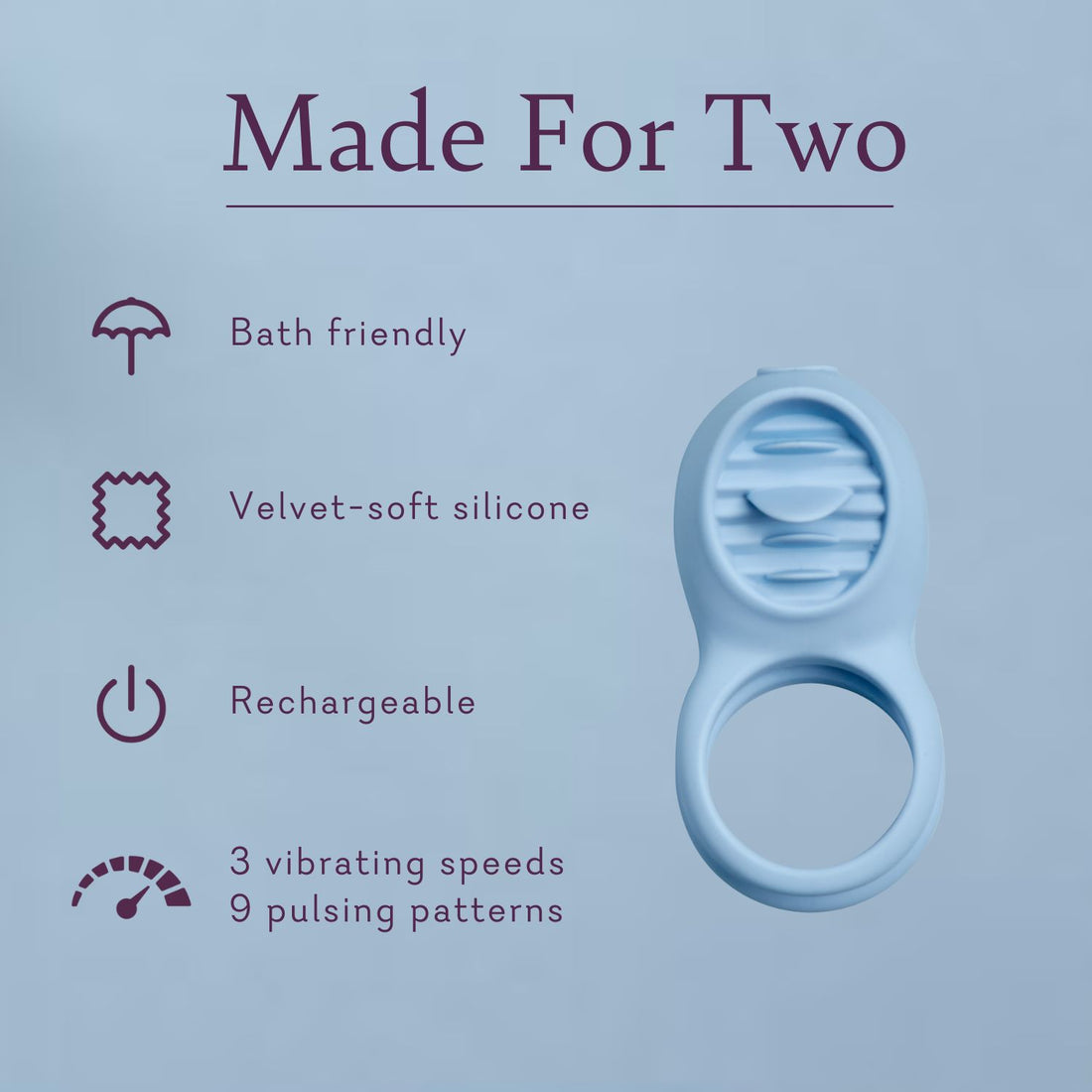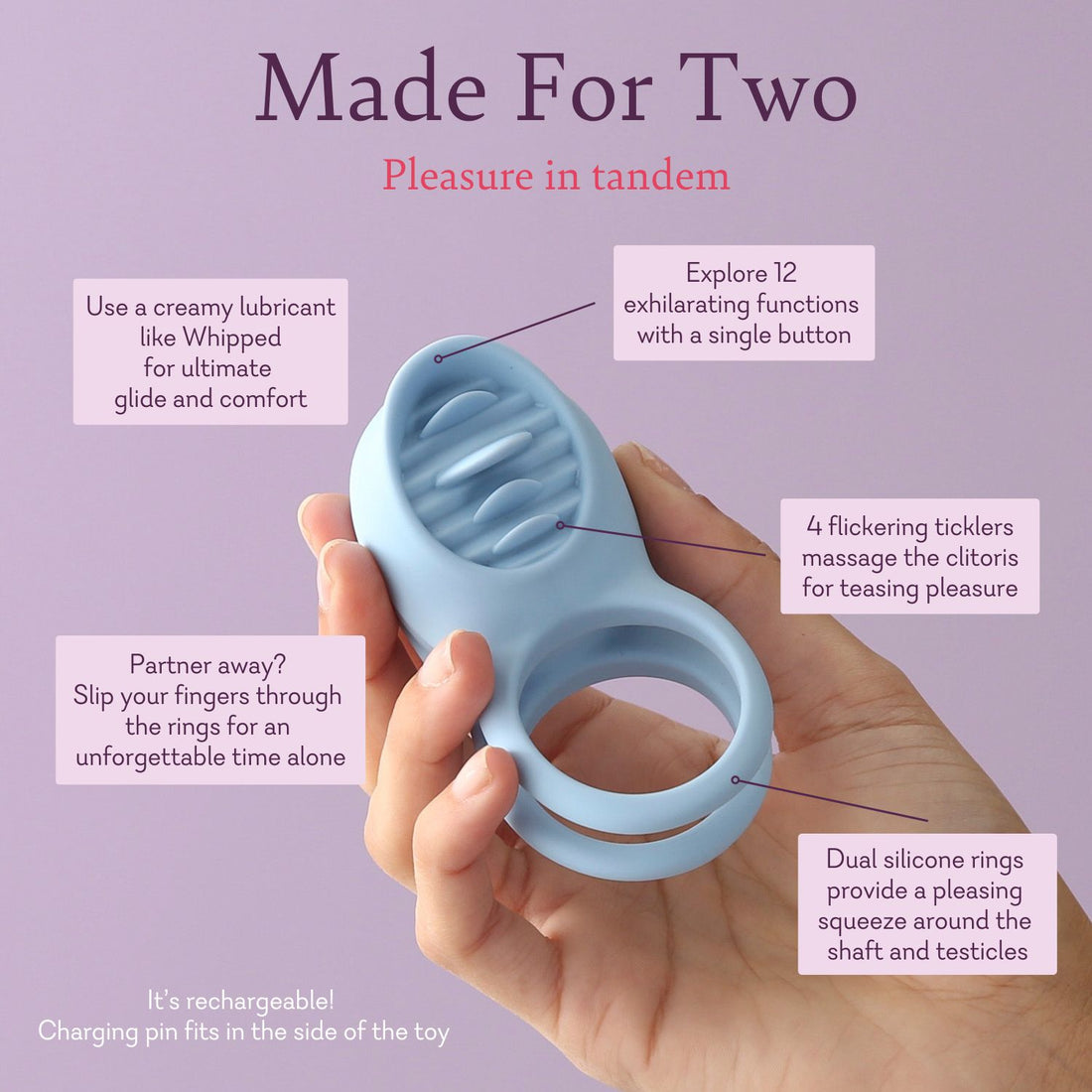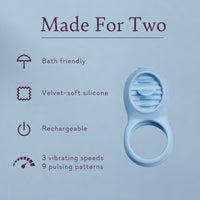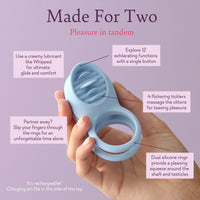 Made For Two
Length: 3.9 in./10 cm, ring diameter: 1.5 in./3.8 cm
This toy is all about shared pleasure. Dual flexible rings add pleasurable pressure and subtle pulsation to your partner's experience while the clitoral massager vibrates and flickers to add to yours! And if your partner's new to c-rings, let them know this type of toy can make them feel more sensitive so every move is that much more incredible. Just don't forget to grab Whipped to go with! Our emollient-based lubricant helps the toy's rings go on more easily to cut down on distracting discomfort so the two of you can focus on each other.
Features

● Flexible dual rings for pleasurable pressure around the shaft and testicles.
● Clitoral massager with 3 vibrating speeds and 9 pulsing patterns, as well as multiple flickering ticklers including a tongue-like teaser.
● Use with Whipped lubricant for the perfect amount of glide and added sensation. Lubricant sold separately.
● Rechargeable design—compatible with replacement charger PureCharge USB Cord – J.
● Bath-friendly—toy can be submerged up to 1 meter/3.28 feet for up to 30 minutes.
● Run time: 40 minutes (high) to 1 hour (low), charge time: 1 hour.
● Length: 3.9 in./10 cm, ring diameter: 1.5 in./3.8 cm.

Directions

This product may arrive partially charged. Before use, charge completely. To charge product, use USB power cord provided and insert the charging pin into the circular indentation on the side of the product, between the DC and CE markings. Light will illuminate and flash while product is charging. When product is fully charged, light will stop flashing and remain illuminated.

To turn on, hold button for 3 seconds. To cycle through speeds and pulsing patterns, push button. To turn off, hold button for 3 seconds. Light will turn off to indicate the product is off. For optimal battery life, ensure product is turned off when not in use and fully recharge once every 6 months.

CARE: Wash before and after each use. For best results, use Cleansing Mist. For full details on using this product, plus more tips for enhancing your intimate life, visit pureromance.com!

Introducing
Made For Two
C-ring with Flickering Teaser
Made For Two
Length: 3.9 in./10 cm, ring diameter: 1.5 in./3.8 cm