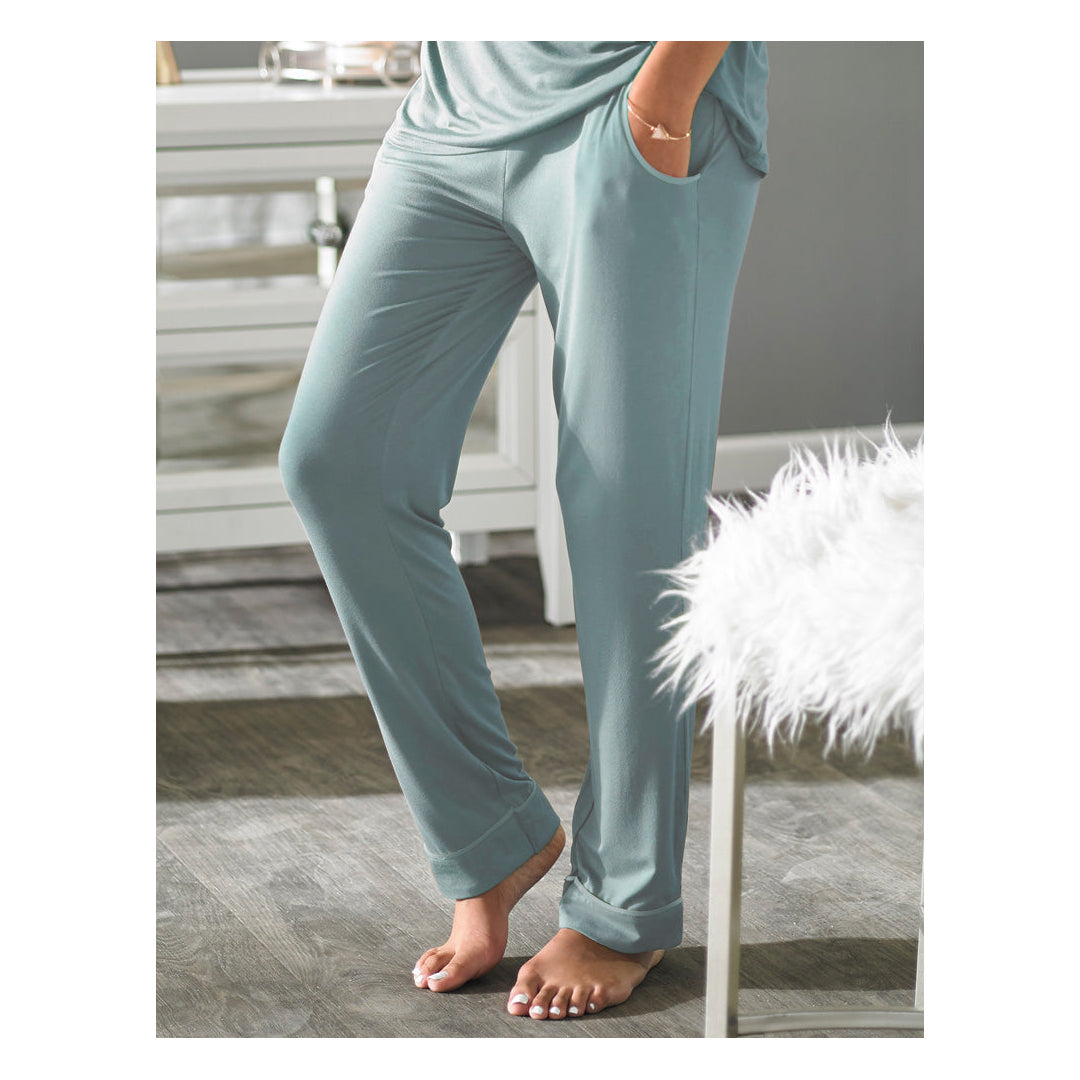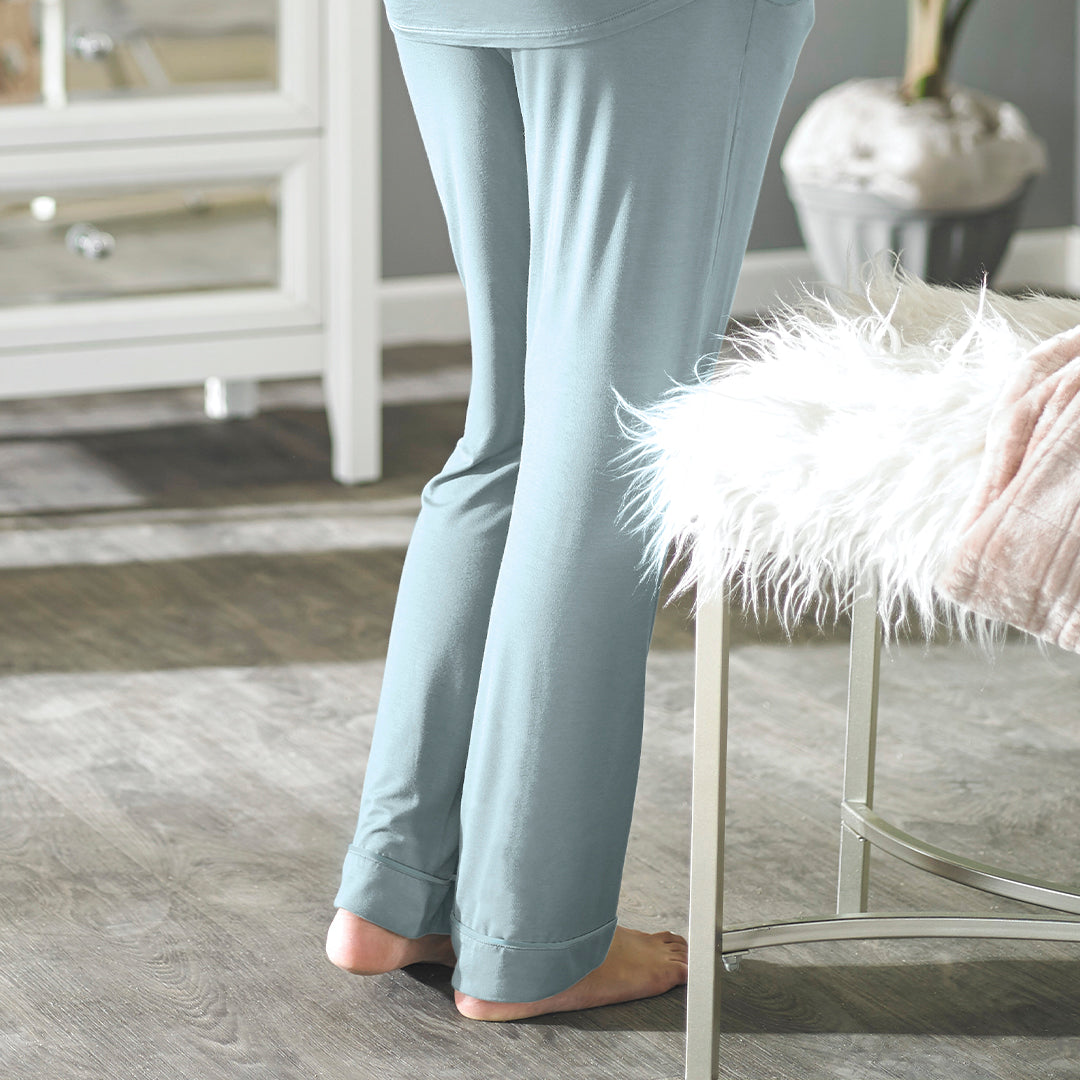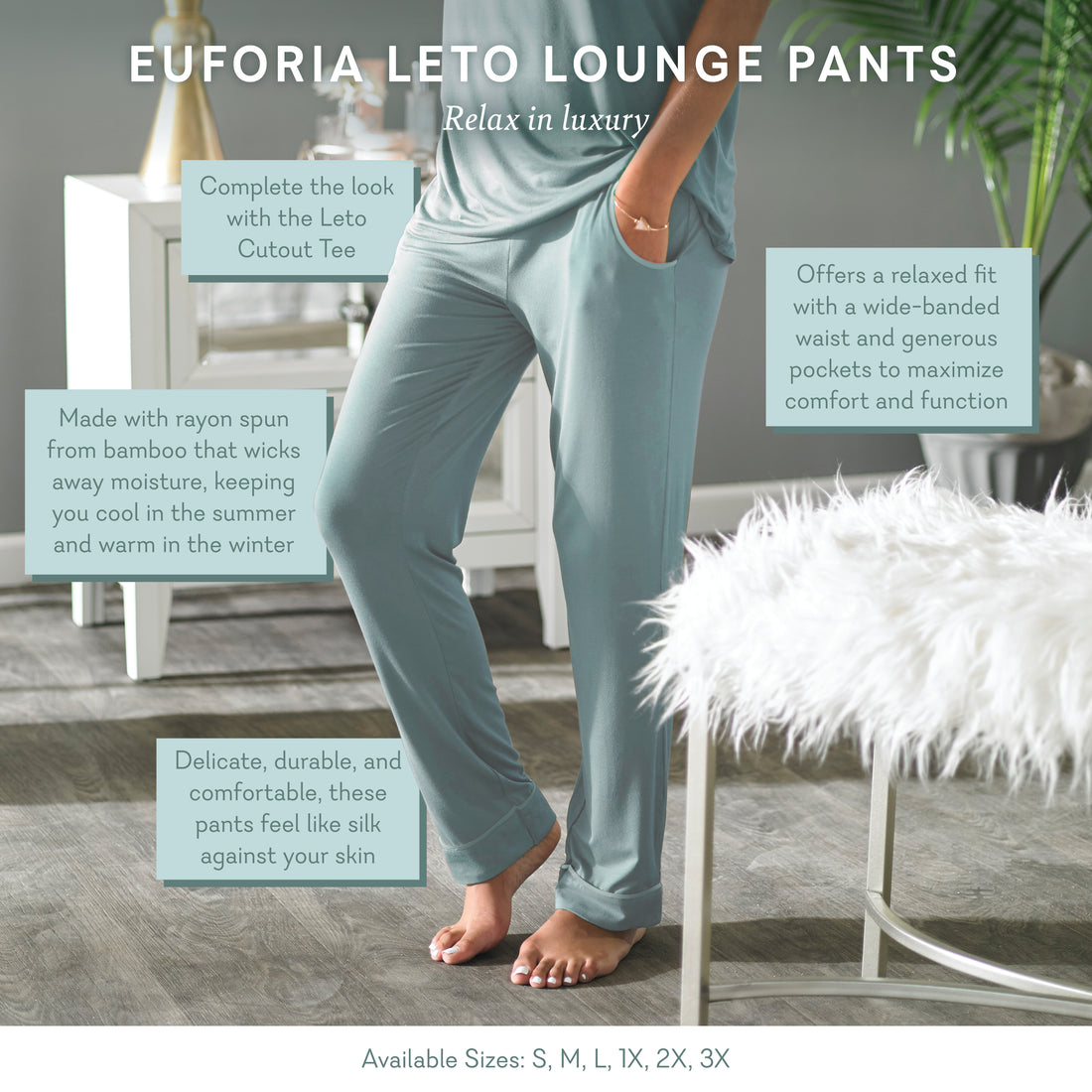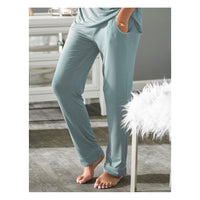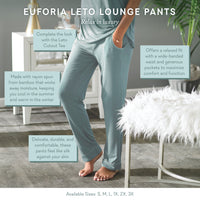 Euforia - Leto Lounge Pants
Lingerie & Sleepwear
Indulge in the quiet luxury of comfort with the Euforia Leto Lounge Pants. These relaxed-fit pants are spun with bamboo fibers that offer the delicate feel of silk, but add the natural ability of bamboo to adapt to your body's temperature. The moisture-wicking fabric keeps you comfortable for rest and relaxation whenever you need it. A wide-banded waist, multiple size options, and generous pockets maximize comfort and function. Pairs well with satisfied fantasies and the Leto Cutout Tee.
Features

● Unique Textile Blend: Made with rayon spun from bamboo that dries quickly and adapts to your body's temperature so it's cool in the summer and warm in the winter.
● Delicate and Durable: Rayon bamboo fibers feel like silk and are crafted with longer strands to help prevent snagging and pilling.
● Mix and Match: Complete the look with the Leto Cutout Tee
● Sizes Available: S, M, L, 1X, 2X, or 3X.
Directions

To extend the longevity of your sleepwear, avoid washing with fabric softeners and bleaches that may damage the fibers. Material: 95% rayon made from bamboo, 5% spandex. Hand wash cold or gentle cycle with like colors, mild detergent, do not bleach.