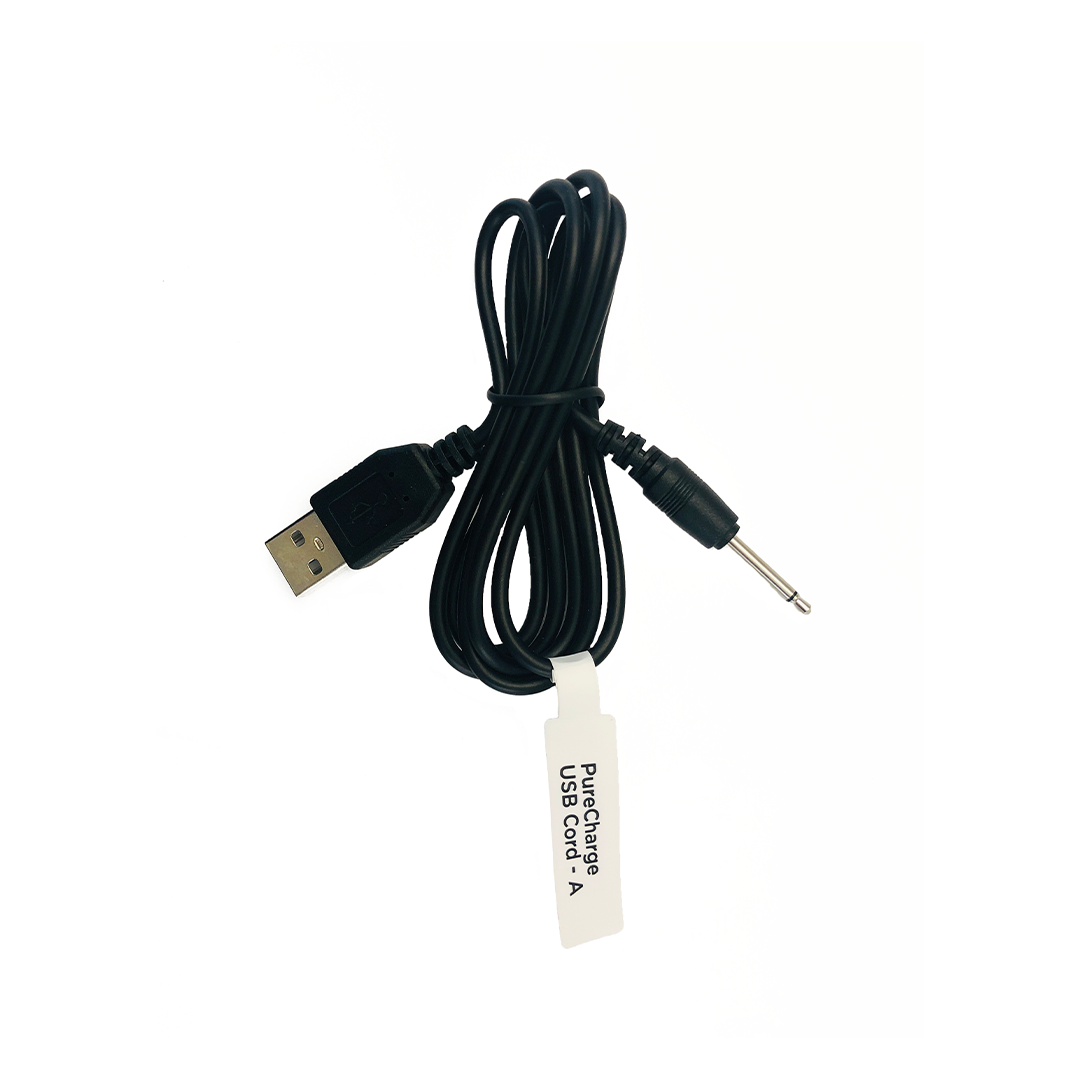 Purecharge USB Cord – A
Replacement Charger Cable
Lost your charger cable? We all know how frustrating it is. Get this replacement charger cord for your Pure Romance toy and get back to playtime. 
Features

Only compatible with:

● After Dark
● All Inclusive
● Bend The Rules
● Blue My Mind
● Cliterally
● Bump & Grind
● Daydream
● Double Feature
● Dusk Till Dawn
● Eros
● Encore
● Hard to Handle
● Just The Way I Lilac It
● Knockout
● In The Loop
● Lucky Rabbit
● Main Attraction
● Me First
● Oh Em Gee
● Over The Moon
● Paradox
● Perfect Match
● Premiere
● Sealed with a Kiss
● So Berry Tempting
● Standing Ovation
● Take A Bow
● Take Two
● Tight Fit
● Twilight Mood
● Utopia
● Vibrating Strap-On Attachment
● Wild Side
Directions

Plug the cord into any 5V USB-to-wall adapter, then plug into the wall and connect to toy to charge. For specific instructions on where to plug the cord into the product, charging times, and more details on charging, please reference the specific product page for your toy.
What's Included

· USB Charger Cord