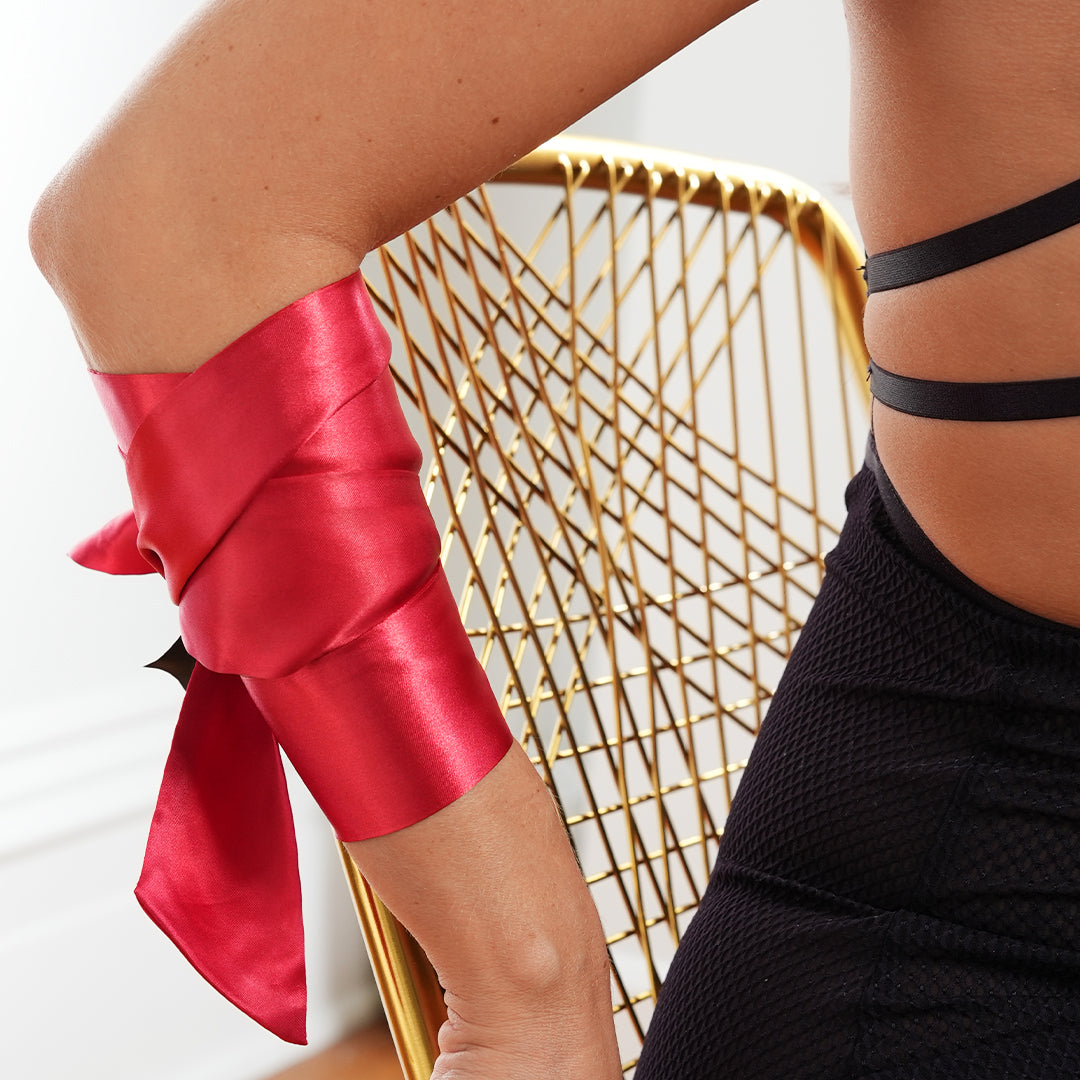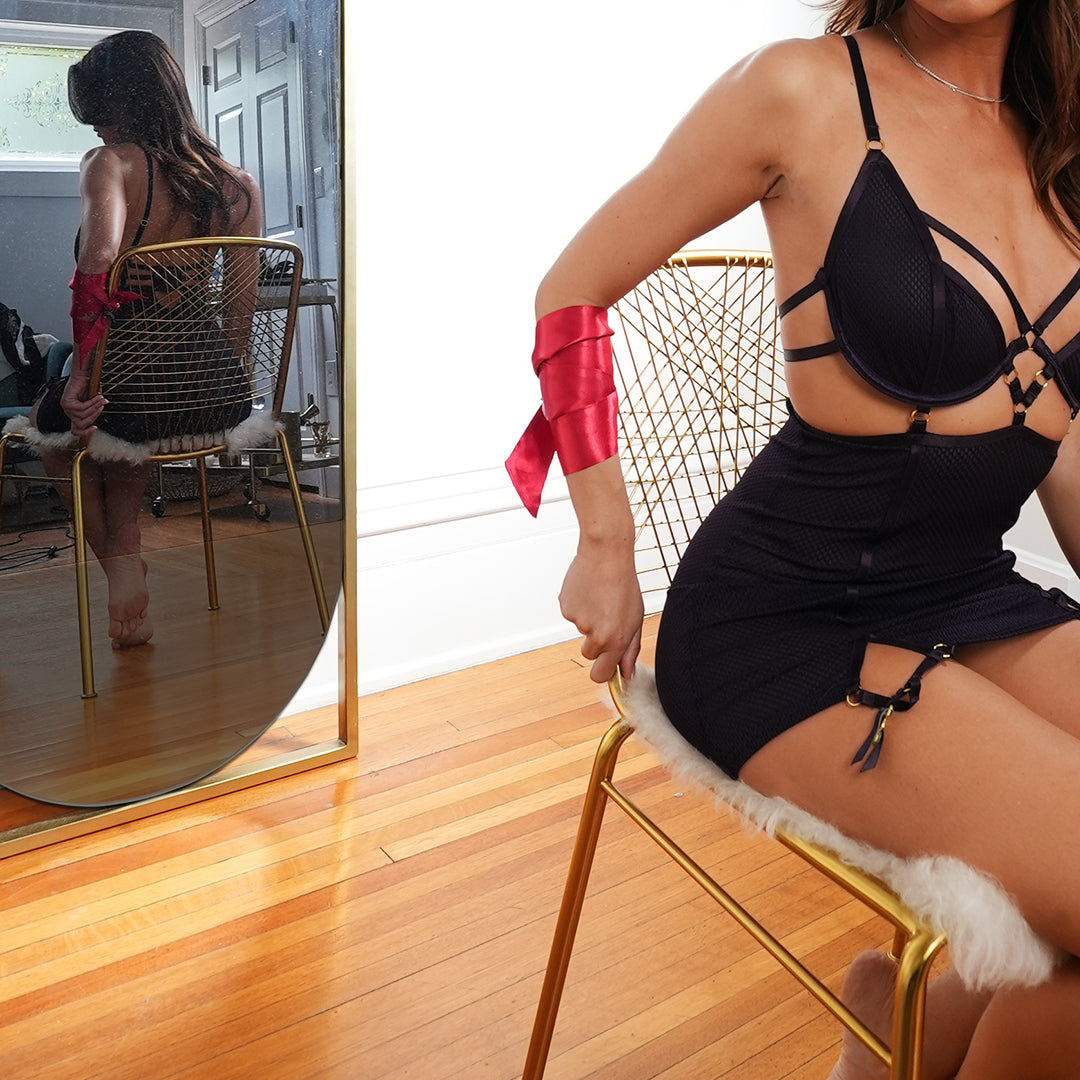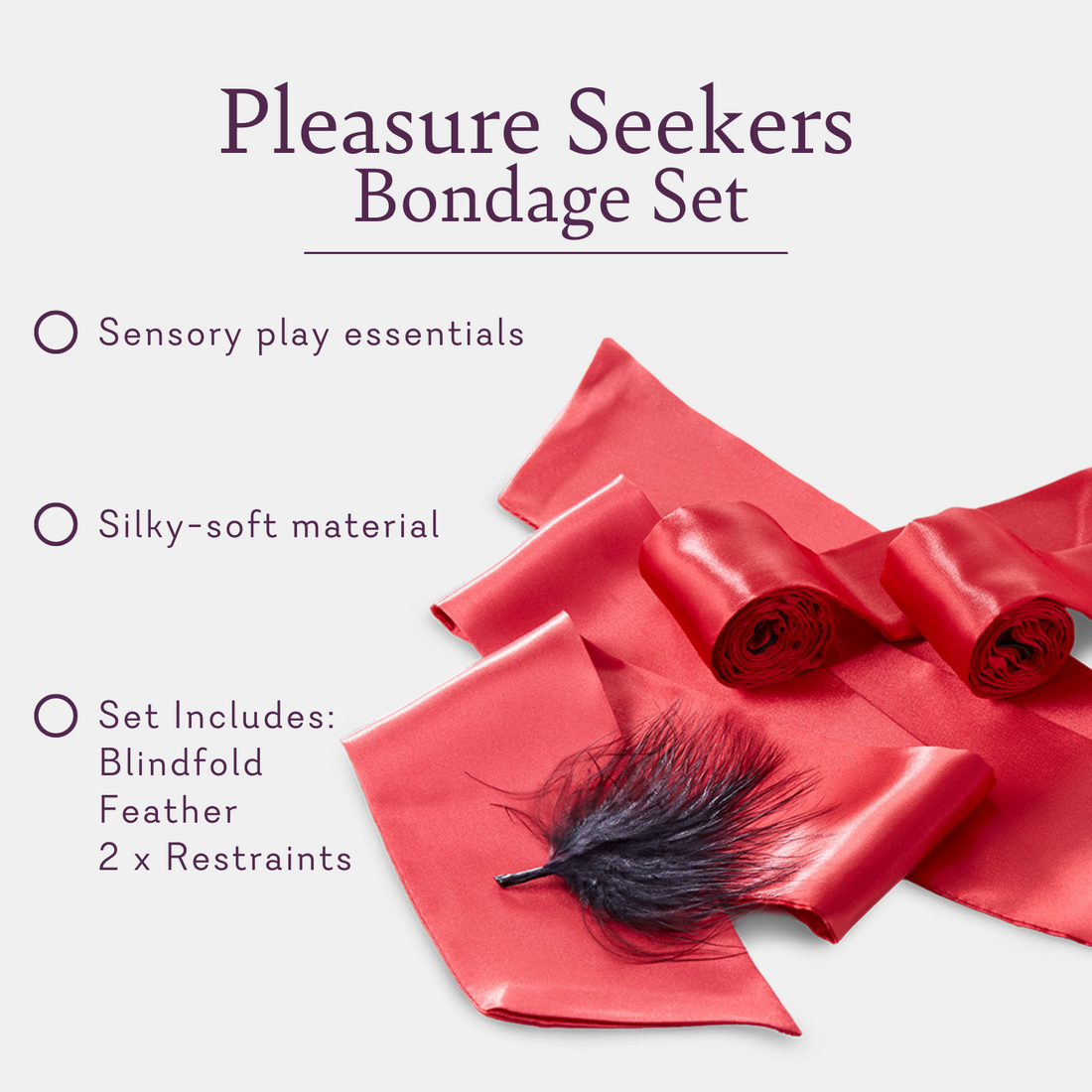 Pleasure Seekers Play Set
Play Set for Two
Delve into pleasure together with this play set made for two. Featuring a silky blindfold and restraints, plus an unimaginably soft feather, this set's for all those looking to take a step into sensory play. Get undressed then erotic with the blindfold and ties, then experiment with sensation by using the feather to tickle and tease.
Features

● Everything you need for an exciting delve into sensory play and exploration together.
● Heightens senses. The blindfold puts the focus on everything else but sight to intensify the feel of every experience.
● Take control or give in. Pair of restraints feel silky and luxe around wrists, ankles, or both and let you and a partner indulge.
● Get goosebumps. The included feather has just the right amount of softness for tickling, teasing sensations that excite. Genuine down.
● Blindfold: Width: 3 in./7.6 cm. Length: 44 in./111.7 cm.
● Restraints: Width: 2 in./5.1 cm each. Length: 48 in./121.9 cm each.
● Feather: Length: 4-5 in./10.2-12.7 cm.
Directions

Wrap blindfold around eyes and restraints around wrists and/or ankles as desired. Draw feather over skin to tease etc. Untie blindfold and/or restraints to remove.

Tip(s): Restraints and blindfold should restrain motion but not constrict! After tying restraints and/or blindfold, make sure two fingers fit comfortably between fabric and skin to help prevent overtightening. If two fingers do not fit, loosen fabric and retie. Check in with your partner and make sure everyone is comfortable during play and never leave a restrained individual alone.

Care: Restraints and blindfold may be machine or handwashed with cold water. If ironing is needed, iron fabric while slightly damp and use low to medium heat. Do not bleach or dry clean. Feather may be gently wiped clean with damp cloth if needed.
Pleasure Seekers Play Set
Play Set for Two