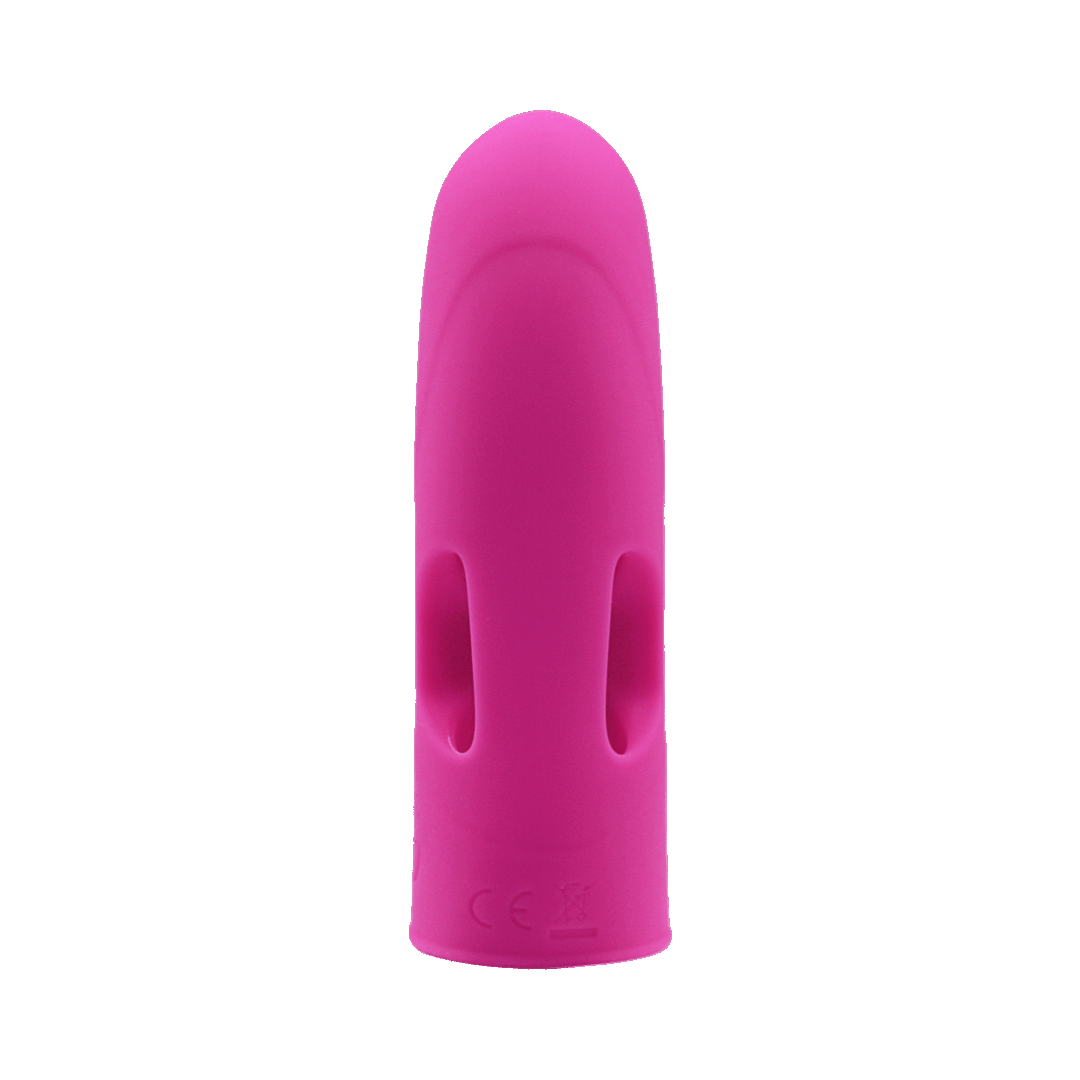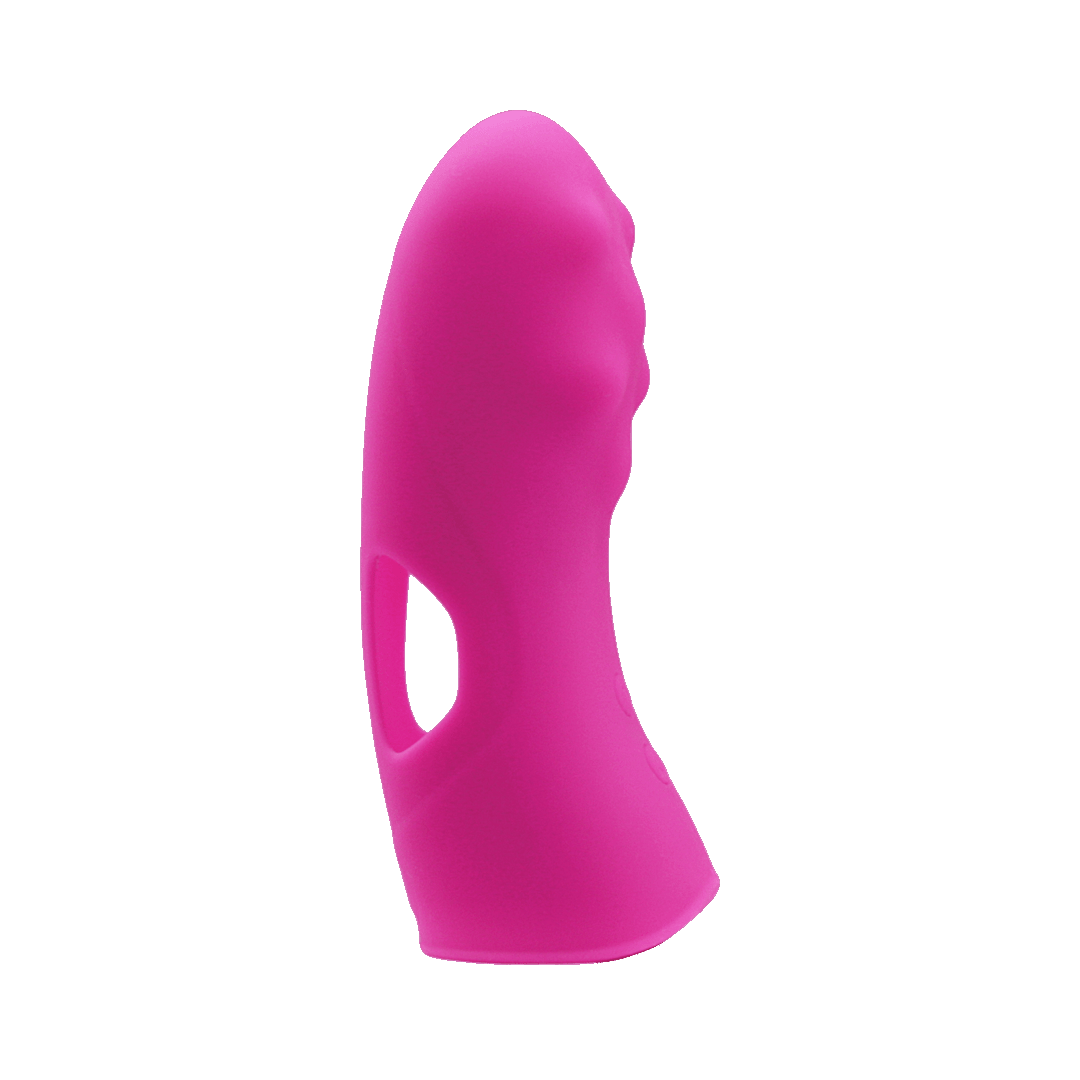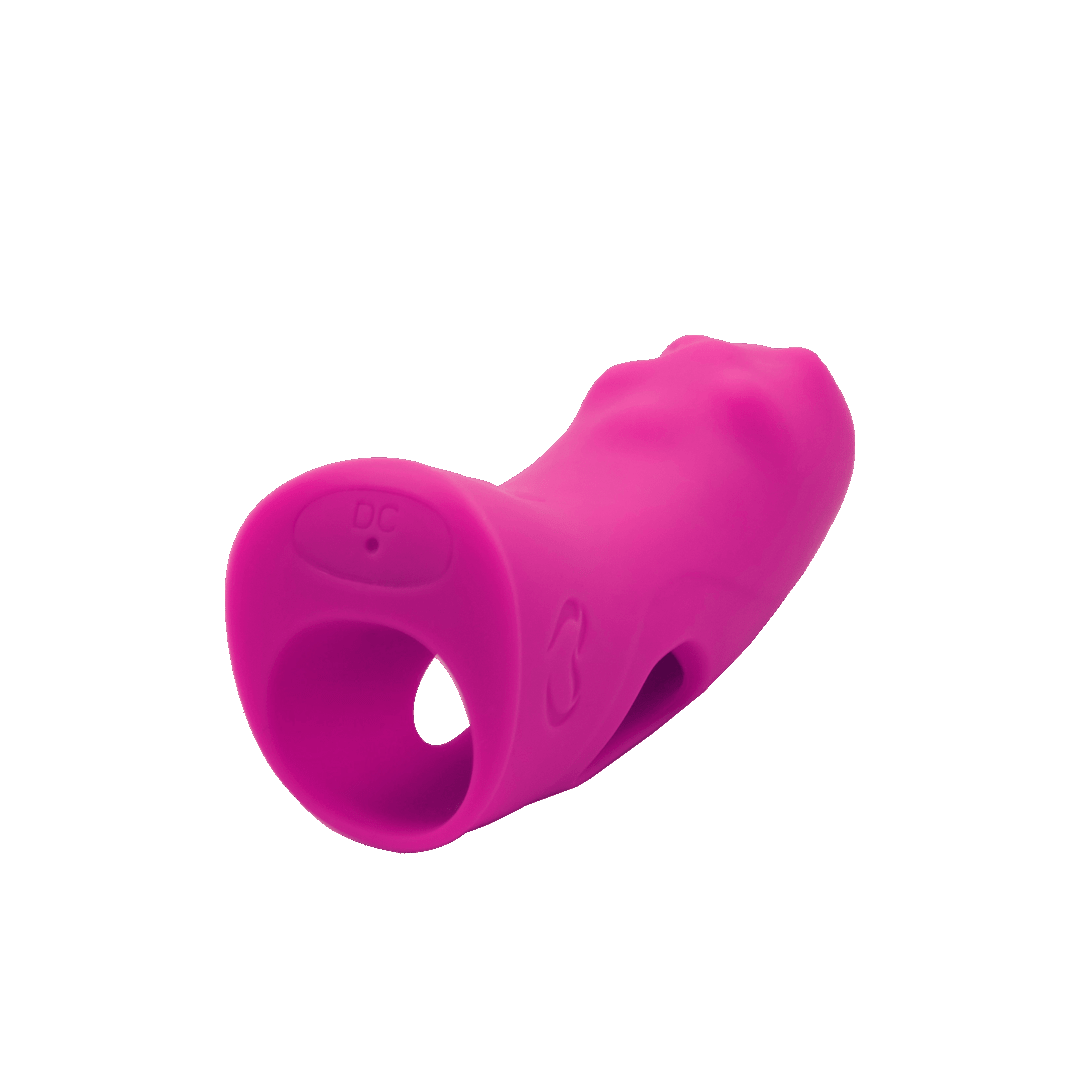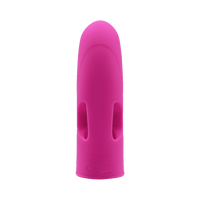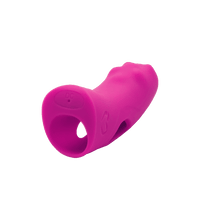 Me First
Insertable Length: 2.75 in. - Insertable Girth: 3.5 in.
Put your pleasure center stage with Me First, a clitoral vibrator designed to fit perfectly over your finger. Tantalizing textures and vibrations make this powerful vibe perfect for teasing the clitoris, g-spot, and any place desired on your favorite body—yours or your partner's. Tonight, your ecstasy comes first.
Features

● Slide it over a finger and use it to play on your own or with a partner!
● Bumped texture paired with vibration make it perfect for teasing the g-spot, clitoris, and anywhere you like
● 3 vibrating speeds and 9 pulsing patterns
● Rechargeable design—compatible with replacement charger PureCharge USB Cord – A
● Bath-friendly—toy can be submerged up to 1 meter/3.28 feet for up to 30 minutes
● Run time: 55 minutes (high) to 75 minutes (low), charge time: 60 minutes
● Insertable length: 2.75 in./7 cm; insertable girth: 3.5 in./9.5 cm
Directions

This product arrives partially charged. Before use, charge completely. To charge product, use USB power cord provided and insert charging pin into the circular indentation on the bottom of the product below the DC marking. Light will illuminate and flash while product is charging. When product is fully charged, light will stop flashing and remain illuminated. To turn on, hold power button for 3 seconds; light will illuminate to indicate product is on and in standby mode. To cycle through speeds and pulsing patterns, push function button. To turn off, hold power button for 3 seconds. After 30 minutes of no use, product will turn off to preserve battery life. Wash before and after each use. For best results, use Cleansing Mist.
What's Included

● Me First Vibrator
● USB Charger Cord