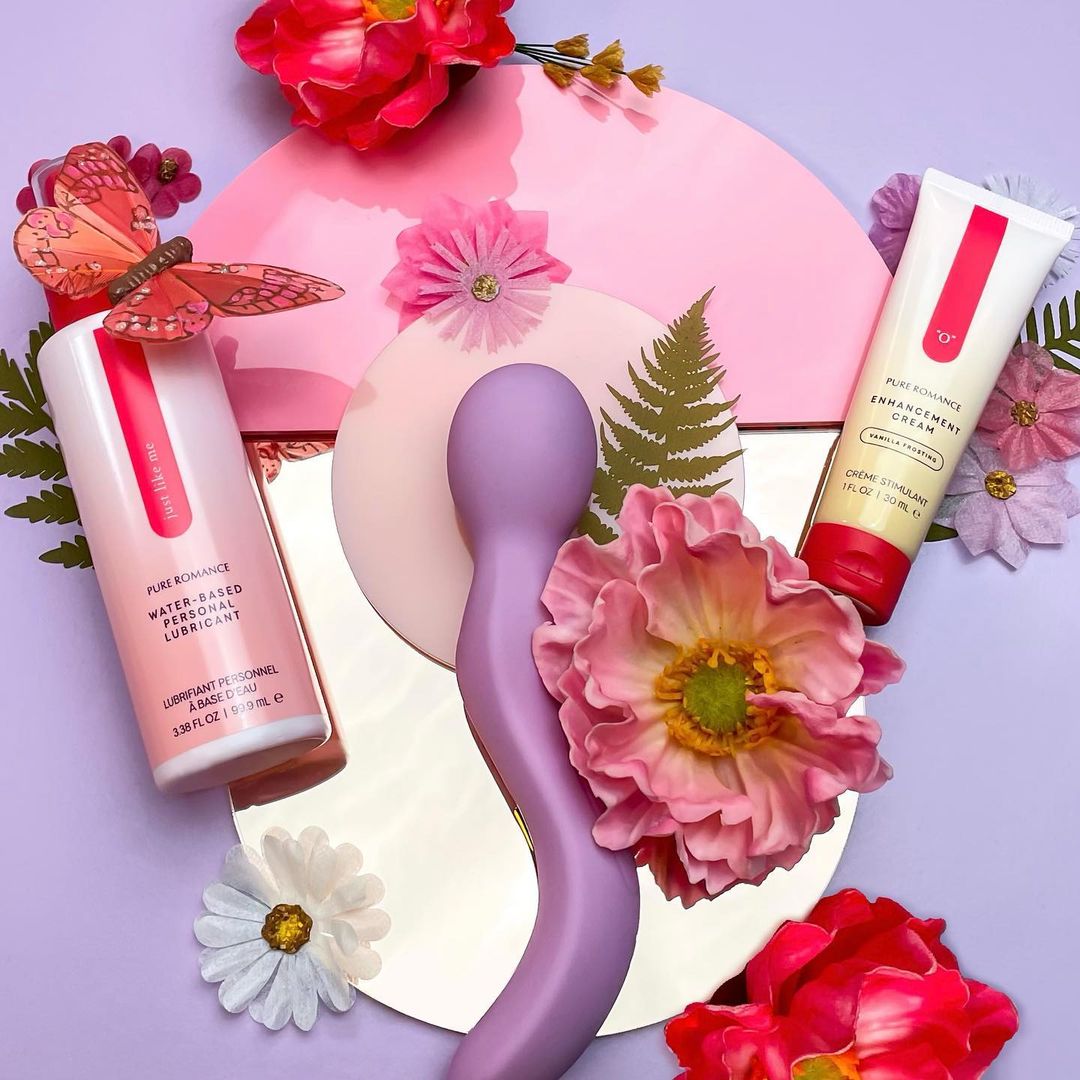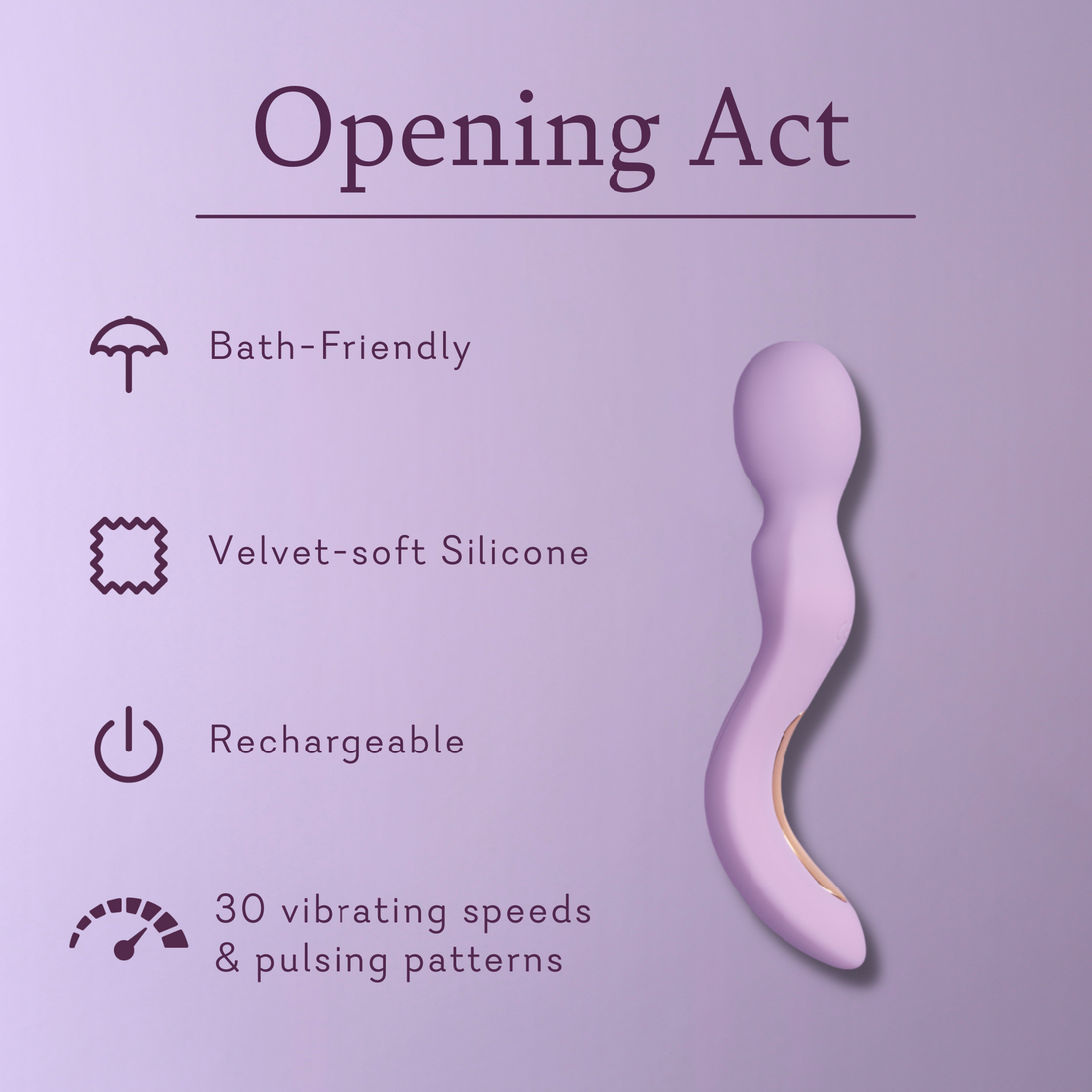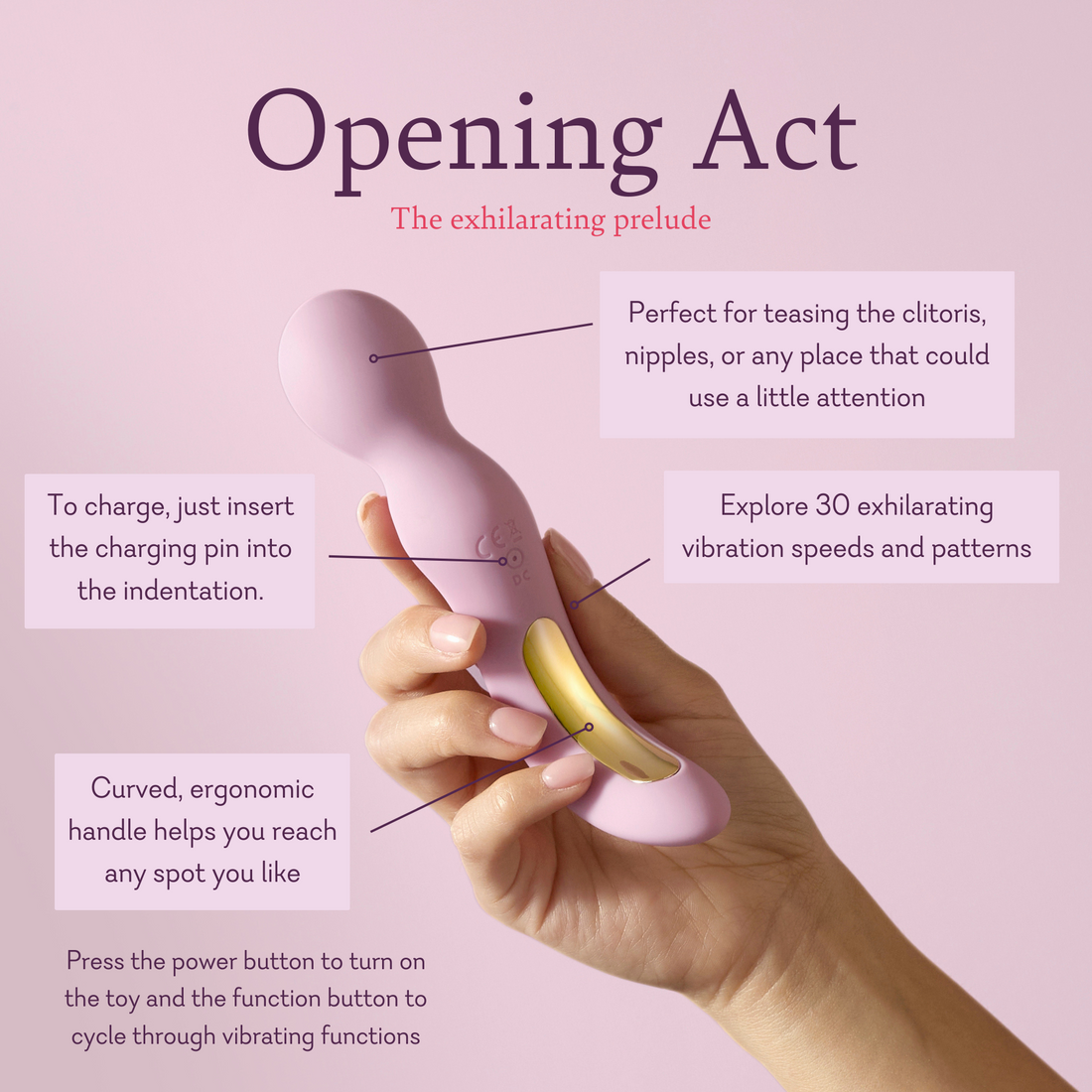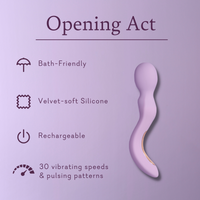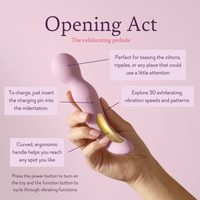 Opening Act
Length: 6.5 in./16.5 cm. Width: 1.4 in./3.4 cm.
The perfect prelude to every late-night show, Opening Act pleases with 30 vibrations and pulsing patterns. Ergonomically contoured, this silicone wand vibrator is designed to tantalize the clitoris, but you can also dance it down your every curve for the best kind of full-body massage. Try it in the bedroom or the bath and play any way you wish.
Features

● Tease the clitoris and all your favorite spots, including the nipples, testicles, or perineum.
● Doubles as a powerful body massager to help massage tense muscles.
● 30 exhilarating speeds of vibration to choose from.
● Curved, ergonomic handle helps you reach any spot you like.
● Rechargeable design—compatible with replacement charger PureCharge USB Cord – B.
● Bath-friendly—toy can be submerged up to 1 meter/3.28 feet for up to 30 minutes.
● Run time: 1.25 hours (high) to 1.5 hours (low), charge time: 1.5 hours.
● Length: 6.5 in./16.5 cm. Width: 1.4 in./3.4 cm.
Directions

This product arrives partially charged. Before use, charge completely. To charge product, use USB power cord provided and insert charging pin into the circular indentation on the back of the product between the CE and DC markings. Light will illuminate and flash while product is charging. When product is fully charged, light will turn off. To turn on, push power button. Light will illuminate to indicate product is on and in standby mode. To cycle through speeds and pulsing patterns, push function button. To turn off, push power button. Light will turn off to indicate the product is off. To preserve battery life, ensure product is turned off when not in use. Wash before and after each use. For best results, use Cleansing Mist. For full details on using this product, plus more tips for enhancing your intimate life, visit pureromance.com!
What's Included

● Opening Act Wand Vibrator
● USB Charger Cord
Introducing
Opening Act
30-Function Clitoral Vibrator