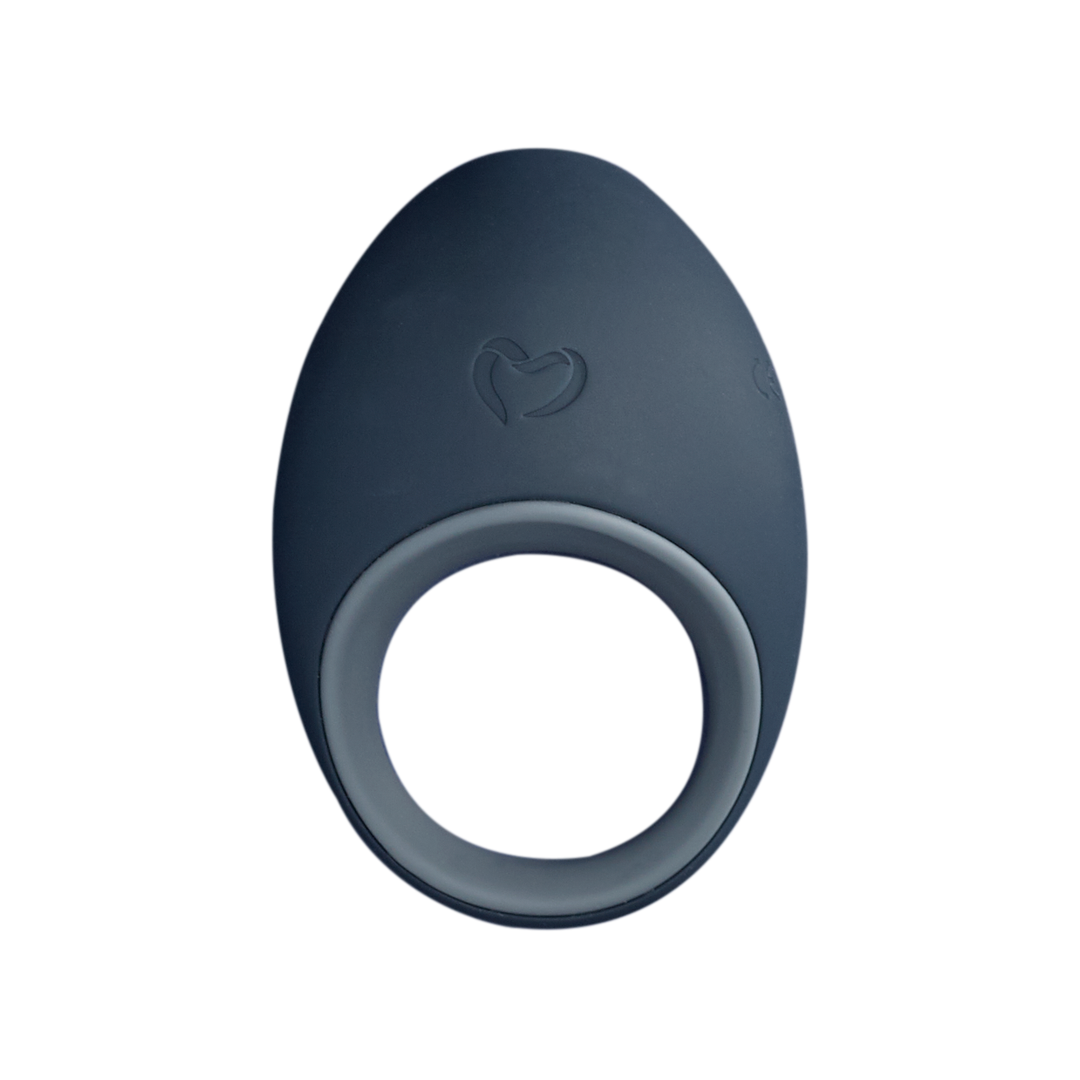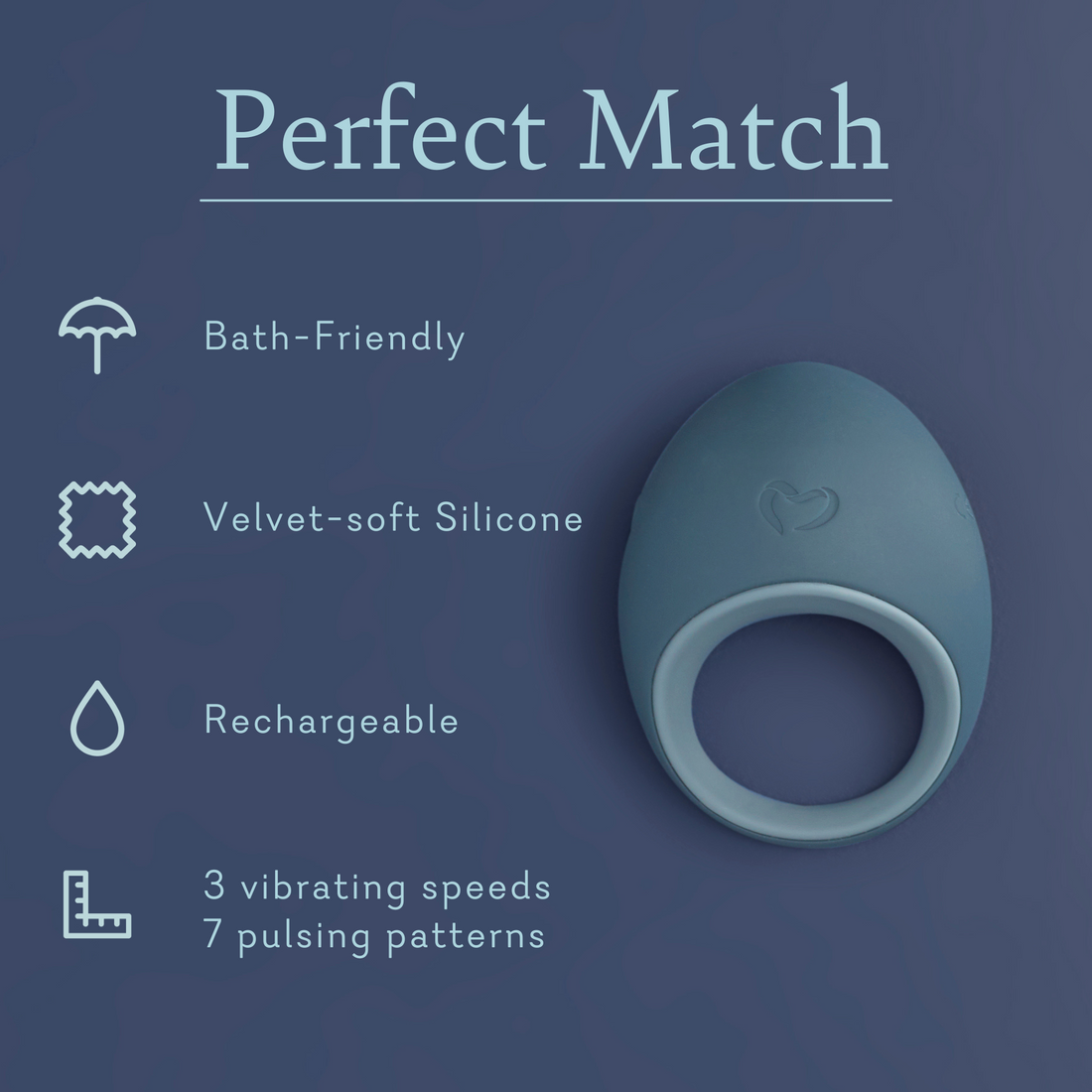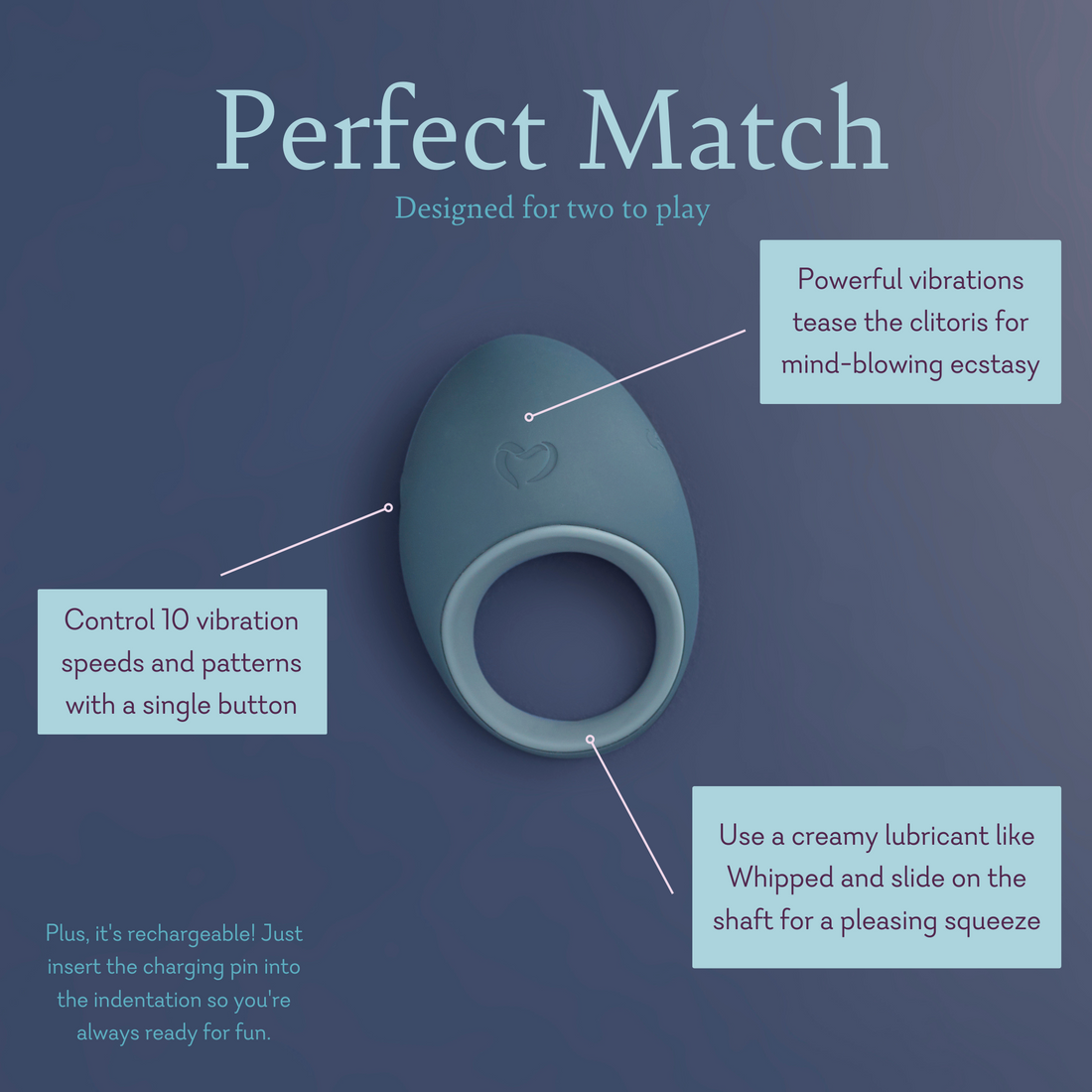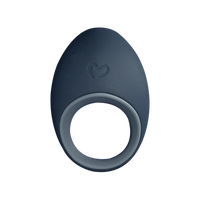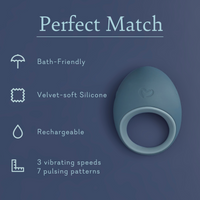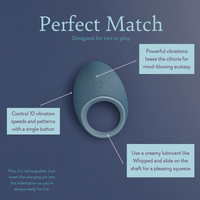 Perfect Match
Ring Diameter: 1.5 in./3.5 cm
Your deepest desires have met their match. A must-have for any bedroom adventure, Perfect Match enhances partner play with 10 speeds and pulsing patterns of tantalizing vibration. Slide the flexible silicone ring over the penis and turn the c-ring's vibrating surface toward the clitoris for mind-blowing ecstasy. After all, sharing is caring.
Features

● 3 speeds and 7 pulsing patterns
● Flexible ring ensures a comfortable fit
● Use it with a partner or solo to tease the clitoris and all your favorite spots
● Rechargeable design—compatible with replacement charger PureCharge USB Cord – A
● Bath-friendly—toy can be submerged up to 1 meter/3.28 feet for up to 30 minutes
● Run time: 30 minutes (high) to 90 minutes (low), charge time: 2.5 hours
● Length: 3.5 in./9 cm; width: 2.25 in./6 cm; ring diameter: 1.5 in./3.5 cm
Directions

This product may arrive partially charged. Before use, charge completely. To charge product, use USB power cord provided and insert charging pin into the circular indentation on the side opposite the power button, under the CE and waste bin markings. Light illuminates and flashes during charging. When product is fully charged, light stops flashing and remains illuminated.

To turn on, hold button for 3 seconds. To cycle through vibrating speeds and pulsing patterns, push button. To turn off, hold button for 3 seconds.

Wash before and after each use. For best results, use Cleansing Mist.
What's Included

● Perfect Match C-ring Vibrator
● USB Charger Cord