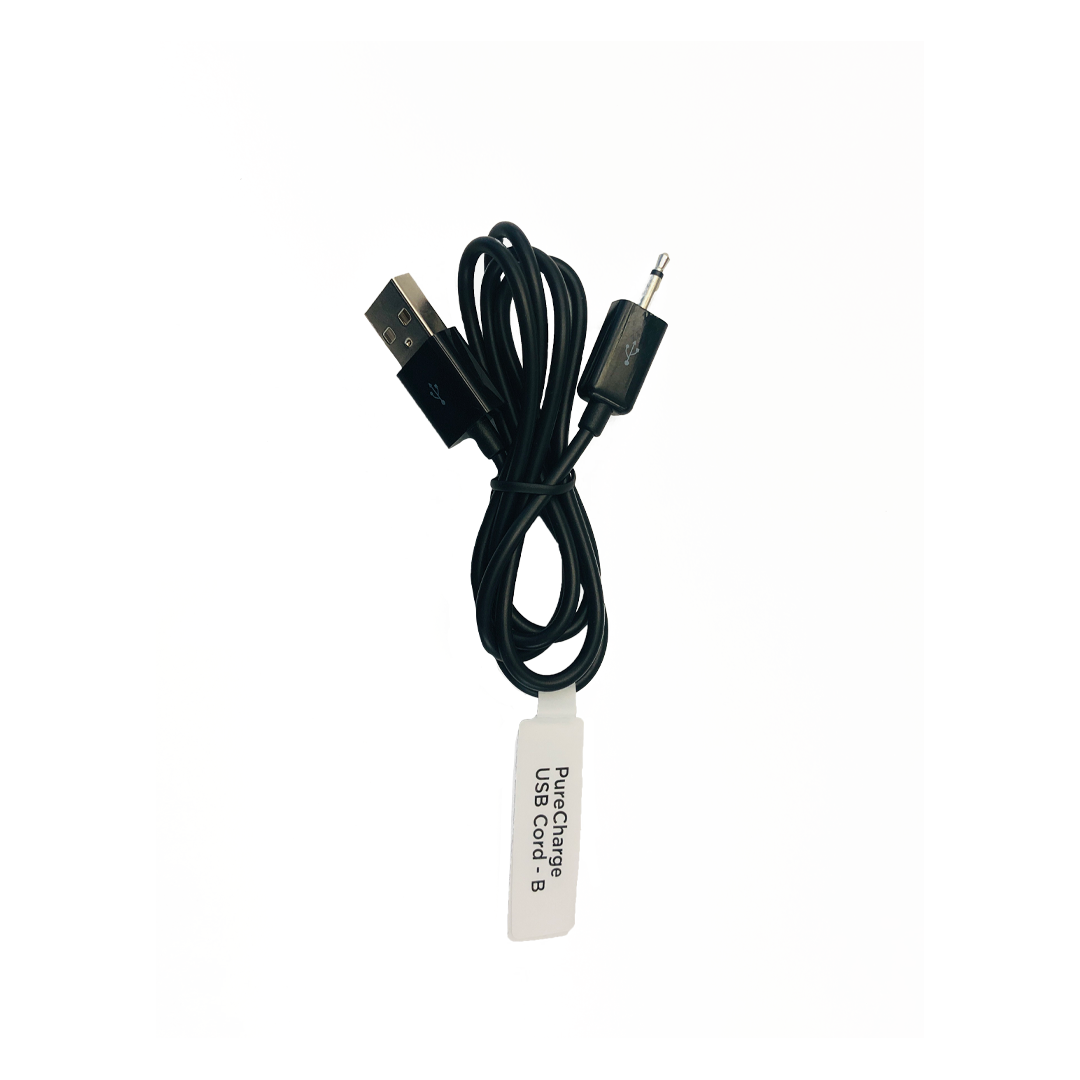 Purecharge USB Cord – B
Replacement Charger Cable
Lost your charger cable? We all know how frustrating it is. Get this replacement charger cord for your Pure Romance toy and get back to playtime. The cord is compatible with the following toy(s): The Adventurer.
Features

Only compatible with:
● The Adventurer
Directions

Plug the cord into any 5V USB-to-wall adapter, then plug into the wall and connect to toy to charge. For specific instructions on where to plug the cord into the product, charging times, and more details on charging, please reference the specific product page for your toy.
What's Included

·USB Charger Cord